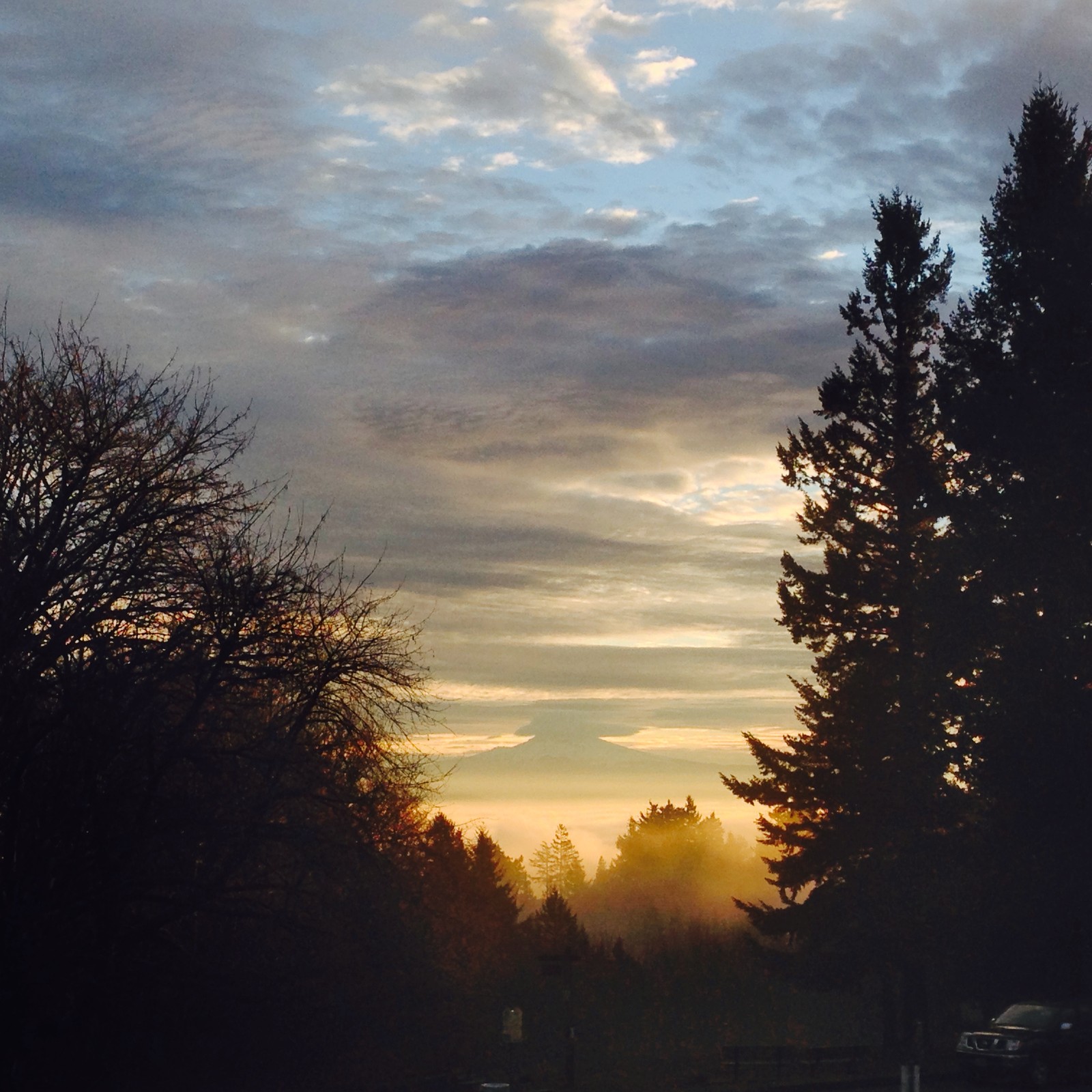 About
Council Crest Park sits at 1073' above sea level. On a clear day from this park you can see five Cascadian volcanoes including Mt. Hood. On a clear day.
Since the first day of spring, 2012, every time I ride my bike over this hill, I take a picture of Mt. Hood.
Or, failing that, the grayish place on the horizon where Mt. Hood should be.